The EAACI Newsletter aims at circulating useful and scientific information related to EAACI activities and interests to its more than 10,000 members in Europe and other parts of the world. The EAACI Newsletter reaches all EAACI members and is thus an excellent vehicle for conveying information to professionals in the fields of allergy and clinical immunology. Moreover, the EAACI Newsletter is distributed at national and international meetings within these fields, including all EAACI events (Allergy Schools, Focused Meetings, Master Classes and the annual Congress). If you speak Spanish, the EAACI Newsletter has in addition, a Spanish version available.

Newsletter Editor (Jan 2017 – Dec 2019)
Darío Antolín-Amérigo
dario.antolin@gmail.com

Past Newsletter Editor (Jan 2015 – Dec 2017)
Maria Beatrice Bilo
MariaBeatrice.Bilo@ospedaliriuniti.marche.it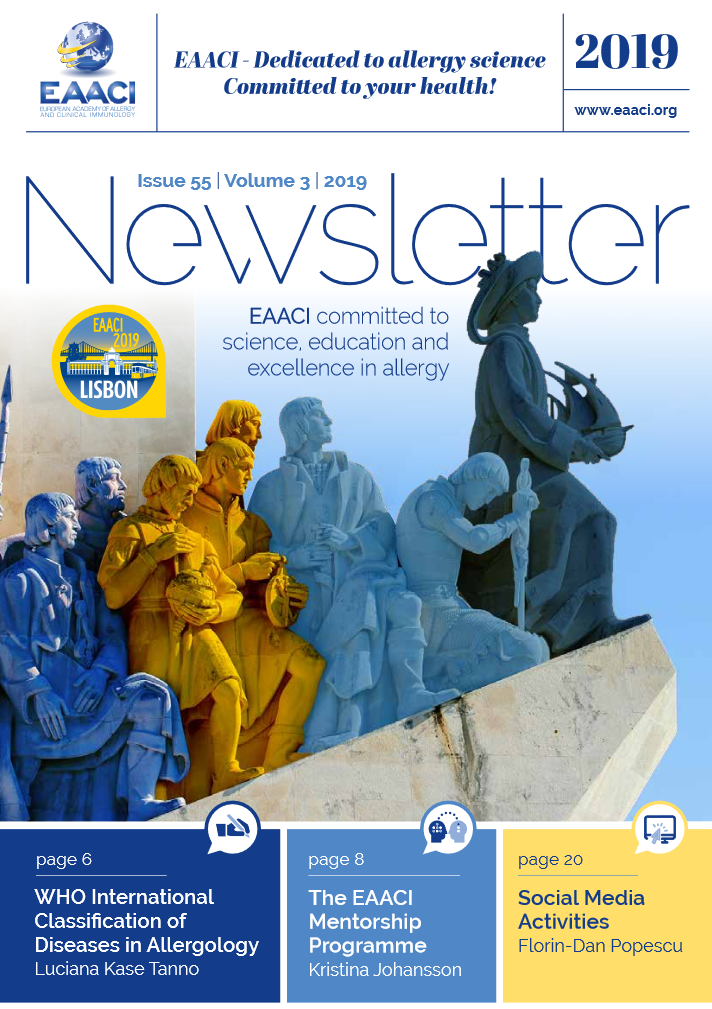 The EAACI Newsletter is published four times a year. If you would like to read the previous issues, you can find them in the EAACI Media Library.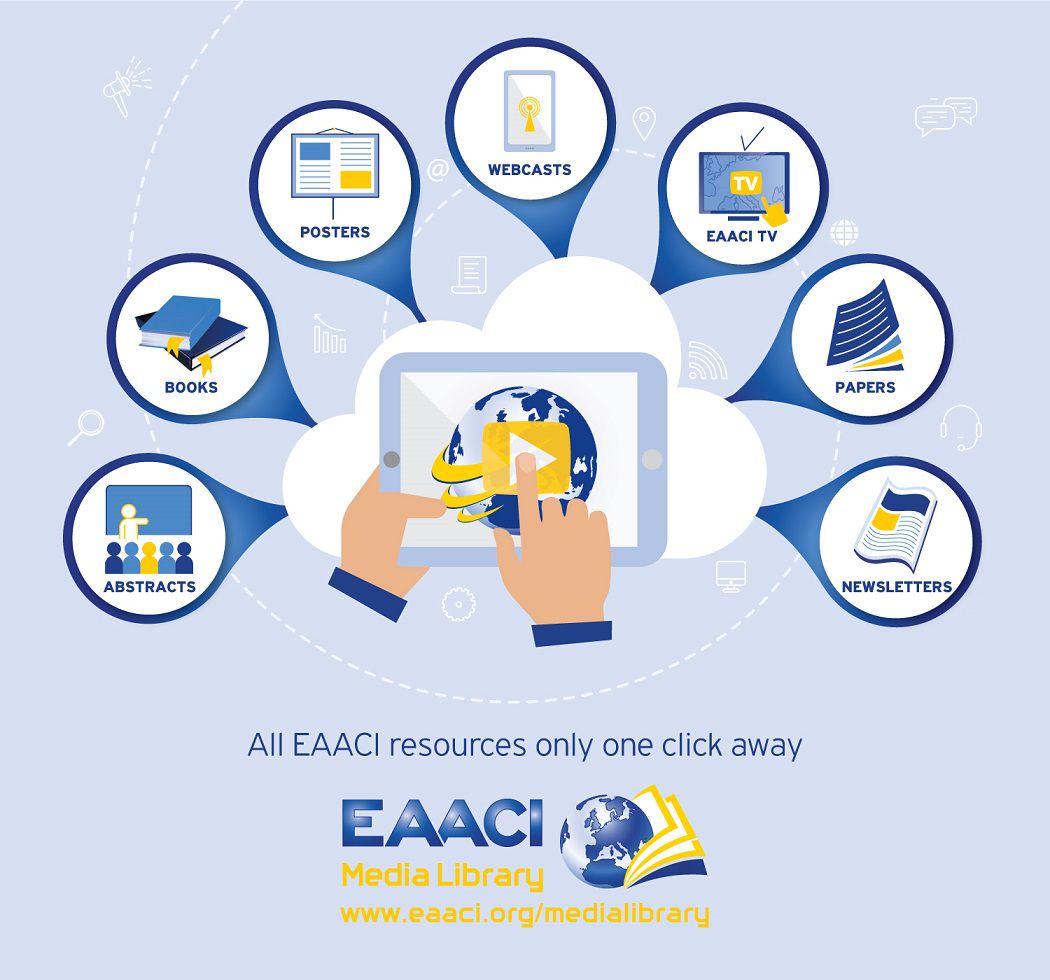 Last updated 12 July 2019