This year's World Environment Day - a United Nations observance - will be held on June 5 and celebrated worldwide. Links between the environment we live in and our field are clear, with the rise of allergic disease incidence in the past years being attributed increasingly to environmental factors.

In particular, this year's World Environment Day theme is air pollution. Whether indoor or outdoor, pollution contributes to 6.4 million premature deaths because of poor air quality (WHO). Exposure to pollutants has adverse health impacts particularly for respiratory diseases, including allergies and asthma.

Linking World Environment Day to the EAACI Goes Green campaign, this year's EAACI Annual Congress 2019 will highlight particular plenary symposia, sessions, oral abstract sessions and posters, related to the theme of "Allergy and Environment". Top level researchers and clinicians will share knowledge and their expertise to discuss and tackle this global and borderless problem.

By joining our forces and contributing to this worldwide initiative we can together map a more sustainable world.

Explore our Environment-themed sessions at EAACI Annual Congress 2019 in Lisbon!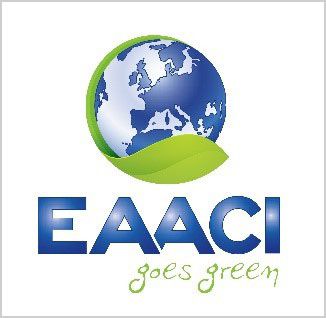 Other activities:

The EAACI Goes Green Initiative is driving us to be more environmentally-friendly. We remain constantly committed to discovering and investing in digital and sustainable projects that also have a positive impact on your experience as an EAACI member.

Help us achieve paperless conferences in the future by opting out of bags & printed programmes, join us on our path to a paperless congress, and help us to take care of our environment.

Here are some of the technologies we are employing at the EAACI Congess 2019 in Lisbon:


E-Posters: over 1800 posters are going digital
EAACI App: all up-to-date information on our events is available at your fingertip
EAACI Virtual Congress Hubs: digital resource centres providing webcasts of sessions, abstracts and E-Posters, as well as other helpful items, ensure you don't miss a thing
Last updated 16 April 2019