Green in 2017 – Greener in 2018

EAACI understands the importance of sustainability and is eager to minimise any negative environmental impact from its actions. This is not an easy goal but thanks to your support, future meetings and activities can be organised in a much more environmentally-friendly way.

Here is how EAACI is already making its meetings more sustainable:


Increasingly using digital rather than printed solutions
Pads and pens made from 100% recycled paper
Collaboration with committed exhibitors
Environmentally-friendly badges
Tracking our sustainability
Recycling stations
Together WE can do MORE!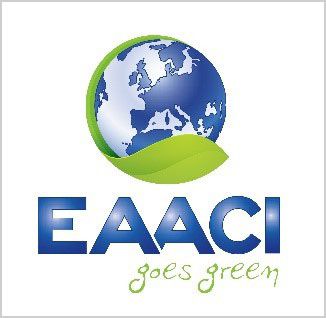 Help us achieve paperless conferences in the future by opting out of bags & printed programmes, join us on our path to a paperless congress, and help us to take care of our environment.

The EAACI Goes Green Initiative is driving us to be more environmentally-friendly. We remain constantly committed to discovering and investing in digital and sustainable projects that also have a positive impact on your experience as an EAACI member.

Here are some of the technologies we are employing at the EAACI Congess 2018 in Munich:


E-Posters: Over 1800 posters are going digital.
EAACI App: All up-to-date information on our events is available at your fingertips.
EAACI Virtual Congress Hubs: Digital resource centres providing webcasts of sessions, abstracts and E-Posters, as well as other helpful items, ensure you don't miss a thing.
Last updated 07 November 2018