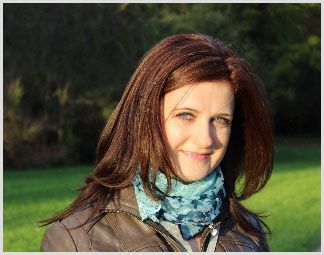 01.12.2017
My term as the Website Editor is finishing at the end of this year. I have to honestly say that the last two years with you have been very exciting and I have learned a lot about EAACI's activities and strategy, as well as gaining an understanding of the needs and requirements that the Website Editor has to meet. Thus, I am already wishing all the best for the soon to be elected new Website Editor.

Thanks to the past and present Board of Officers, the Executive Committee and the HQ Communications Team for all the support and trust you gave me, and for the nice, smooth collaboration at a high level.

All the best for 2018 to all of you!

01.11.2017
The EAACI website is constantly being improved and updated. It's a group effort by people who are keen to develop the best tools for members and to provide fresh news all the time. Let me highlight a few recent changes.

Allergy Schools and Master Classes can now be found under the "Meetings" tab (and not as previously in the "Education" area). The EAACI Newsletter has a separate place in the "Resources" menu, what makes it easier to access. Under "Resources", you can also find regularly updated information about the EAACI journals. Remember that access to EAACI journal articles is free for EAACI members. Much of the material from the 2017 Congress in Helsinki is already available to be downloaded from the webcast area; please do enjoy it.

01.10.2017
I kindly remind all Sections, Interest Groups and Working Groups board members to delegate one person from each S/IG/WG, who will be responsible for specific S/IG/WG webpage editing. Please send your choice to: webeditor@eaaci.org.

01.09.2017
Many of the materials from the 2017 Congress are already available to be downloaded from the EAACI website. In the webcast area, you can watch presentations recorded in Helsinki: please do enjoy them, even those you could not see in real time. By clicking on the menu: Meetings/The Annual Congress/Past Congress, you can find links to photos, the programme, abstract prize winners and so on. A complete version of the abstracts presented at the EAACI Congress 2017 were published in the journal Allergy in August.

01.08.2017
During the EAACI Congress 2017 newly elected board members started their mandates. To follow the changes in EAACI structure we have adjusted the website and create space for new Sections (S), Interest Groups (IG) or Working Groups (WG). At the beginning of August, new chairs and secretaries will be requested to provide the EAACI HQ with the name and contacts of their elected Webmaster, in order for this person to be given administration access to their groups area on the website. I fully encourage members of S/IG or WG to update the content to best promote their team and its activities.

01.07.2017
Thanks to all for fantastic Congress 2017! We had many frutful meetings and some new ideas I brought back home. Hopefully I can make them real very soon. Keep an eye!
I wish you all enjoyable holidays!

01.06.2017
Don't forget that you can find all the information you need about the EAACI Annual Congress taking place in June on the website. I wish all Congress participants a very fruitful and interesting meeting. The Congress is a good opportunity to meet and get your voice heard. A number of meetings to discuss website issues will take place: the Editors Meeting (Saturday, 17 June); Web Committee Business Meeting (Tuesday, 20 June); and the Communication Council Meeting (Tuesday, 20 June). Invitations have already been sent and I count on your attendance. Anyone who wants to meet me in person during Congress is more than welcome to do so: please contact me on: webeditor@eaaci.org

01.05.2017
April was a hot month. The election process took place and the results will be announced during the EAACI Annual Congress 2017 in Helsinki. Thank you to everyone for your participation and collaboration in updating your personal members areas. Great work was done!

01.04.2017
We are constantly working to provide you with fresh information and news online! The website is regularly updated with the latest event and meeting information, e.g. the PAAM programme is now up, as well as pages for the Food Allergy Training Course in Manchester, the Master Class in Madrid, and so on.

01.03.2017
Many of you will have been looking for specific information about our Annual Congress, or the many Focused Meetings which take place in Europe under the EAACI umbrella, as well as the Allergy Schools we are so proud of. Have you thought about visiting our webcast area? If you missed a presentation at one of our meetings, or even if you attended but would like to see it again, go to http://www.eaaci.org/resources/webcasts-webinars/congresses.html. Selected presentations can be found there and you can watch them at home at your convenience.

01.02.2017
I would like send a call to action to all Section (S) and Interest Group (IG) Board Members to provide us with regular updates for your dedicated S/IG webpages. Additionally, I intend to invite members of S/IG Boards to actively participate in developing the EAACI patients' website: http://eaaci.org/patients/. Your contributions to help fill the gaps in the content, with your expert views and opinions, will be very much appreciated.

01.01.2017
Happy New Year!
Contra facta non valent argumenta…
1. Every month, almost 15,000 users visit the EAACI website.
2. Perhaps unsurprisingly, the homepage is the most visited page, follow by the Annual Congress and EAACI Journals webpages.
3. Every month, half of our users are first time visitors to the site.
4. The average time users spend on the website is just over 3 minutes.

2016

01.12.2016
The end of the year is always a good time to make summaries of what was achieved during the past year and of what is still on the pending list. This is also the end of the first year of my mandate as Website Editor and I am happy to share with you some of our achievements that I am proud of:
• We launched the new EAACI website in June after several months of preparation. The aim was to match the fast changing trends of modern websites and we now not only have a more modern design, but also a clearer distribution of content, as well as new tools;
• We changed our navigation system for better performance on tablets and smartphones to make searching on the website easier for mobile users;
• We opened a JOB CENTER, where everyone can now both advertise offers of jobs by filling in an online form, and search for interesting job positions;
• We made the very big step of integrating all the external webpages dedicated to EAACI Congresses or Focused Meetings onto the main EAACI platform;
• We are constantly working to ensure the better visibility of our website on the net, as based on monthly SEO analysis.

01.11.2016
Please do remember that you can find information about all EAACI's activities, as well as gain access to many useful, just by visiting www.eaci.org. The website has dedicated areas for: the Annual Congress, Focused Meetings, Allergy Schools, Task Forces, the EAACI Journals, as well as much more, including (for example) Task Force Position Papers giving you the latest evidence-based recommendations on specific topics. Equally, if you missed a presentation at one of our meetings, or even if you attended but would like to see it again, why not try our webcast area to watch selected presentations at your convenience?

01.10.2016
After all of the big effort, which was put into the development of our main EAACI website (www.eaaci.org), now it is time to focus on our patients and create the best platform for them, where they can find the most up to date and reliable information about their health questions.

I intend to invite members of S/IG Boards and the Patient Organisation Committee, as well any members who are willing to help, to actively participate in developing the EAACI patients' website at http://www.eaaci.org/patients/. Your contributions to help fill gaps in the content and the creation of interactive tools for patients with your expert views and opinions, will be very much appreciated.

01.09.2016
Welcome back after the summer holidays!

I encourage users to visit the website as often as possible. Remember:
• you can find fresh news on the homepage every week;
• article highlights from EAACI Journals (Allergy, Clinical and Translational Allergy, Pediatric Allergy and Immunology) are updated every month;
• use the JOB CENTER to find interesting job offers or to advertise new vacant positions;
• check the website for new position papers and other educational tools;

01.08.2016
Since June, you've been able to enjoy surfing around our new EAACI website. The homepage has been completely changed and the menu has been reorganised. I hope you like it.

Things worth highlighting on the landing page include:
• the website menu is restructured to be more intuitive for users
• the 'important deadlines' box (showing final dates for registration or abstract submission for EAACI meetings) is more visible
• the upcoming events calendar showing EAACI meetings is more prominent
• the website is being updated each week with fresh stories and news
• a quick link list will help you to access the Sections, Interest Groups and Junior Members areas more easily
• we plan to make the webpage simpler, less crowded and "lighter", so that loading time for the home page is decreased.

But that's not the last of our surprises: we are still working on other updates which will be visible very soon, so please keep an eye out for them! The EAACI platform contains many webpages and its structure is complicated. Every day we are updating and upgrading information and associated technical aspects. The integration process is still ongoing but all EAACI Focused Meetings in 2017 will be integrated into the EAACI platform very soon.

01.07.2016
The EAACI Annual Congress 2016 is now behind us and I hope all participants had a great time and found the Congress scientifically invigorating. During the Congress, there were many opportunities to meet people involved in the creation and maintenance of the EAACI website. Thanks to all the members of the Website Committee and Communication Council for coming to meetings and sharing your thoughts with me. In my opinion the meetings were very fruitful and we discussed problems that are already being solved. The minutes from the 13th Web Com Business Meeting 2016 as well as my slides (which show what we have accomplished in the last months together with ongoing issues and some important web statistics) can be found in the Website Committee resources area on the EAACI website http://www.eaaci.org/organisation/committees/web/resources.html.

01.06.2016
The annual EAACI Congress is coming! I wish all of participants very fruitful and interesting meeting. The Congress is a good opportunity to meet and talk about the website as well. Invitations are sent already. We do count on your attendance.

Meeting schedule reminder:
11.06.2016, 10:30 – 11:30
Internal Web Committee Meeting

12.06.2016, 15:30 – 17:00
Communications Council

14.06.2016, 09:00 – 10:00
13th Web Com Business Meeting 2016

See you all there!

01.05.2016
The "Job Center" is now open! You can find there the current clinical/research job advertisments from all over the world in the field of immunology and allergology. To access it go to www.eaaci.org and click on the JOB CENTER button in the right top menu.

If you are interested in adding a new job offer please write to webeditor@eaaci.org.

01.04.2016
To all EAACI members: the website belongs to us all and please remember that your contributions to the site are more than welcome! Any suggestions, comments or ideas should be sent to webeditor@eaaci.org and are highly appreciated. All your e-mails will be responded to.

01.03.2016
Although the new EAACI website platform was only implemented about a year ago, we will be implementing a number of new ideas in the coming weeks to meet the expectations of our demanding and changing community. The whole communications team is currently working very hard on the integration of all EAACI events websites onto the main eaaci.org platform. This is a complicated but important task, which will bring many benefits to all users. With these updates, the graphical display currently on the EAACI website will be slightly changed to become even easier to navigate, intuitive and user friendly. Follow us at www.eaaci.org!

01.02.2016
I would like send a call to action to all the members of Section (S) and Interest Group (IG) Boards to provide us with regular updates for dedicated S/IG webpages. All S/IG Chairs and Webmasters have recently been sent relevant information and instructions. Don't hesitate to contact me via e-mail: webeditor@eaaci.org , if you have any questions!

01.01.2016
It is my big pleasure to warmly welcome all the users of EAACI website and take the opportunity to introduce myself as a new EAACI Website Editor starting today! More about me you can find here.

I want to sincerely thank the previous Website Co-Editors, Olympia Tsilochristou and Angel Mazon, for their hard work and great contributions as well as help, trust and invaluable advice granted to me during the take-over period.

The Website Editor's objectives have still not changed. From me, you can expect continuous support and hard work focused on maintaining and developing a well-structured, easy to use and comprehensive website showing EAACI activities, initiatives, and priorities. I will keep you updated!
Last updated 11 October 2018