17th EAACI Immunology Winter School
"Basic Immunology Research in Allergy and Clinical Immunology"
24 - 27 January 2019, Trysil, Norway
Organised by the Basic & Clinical Immunology Section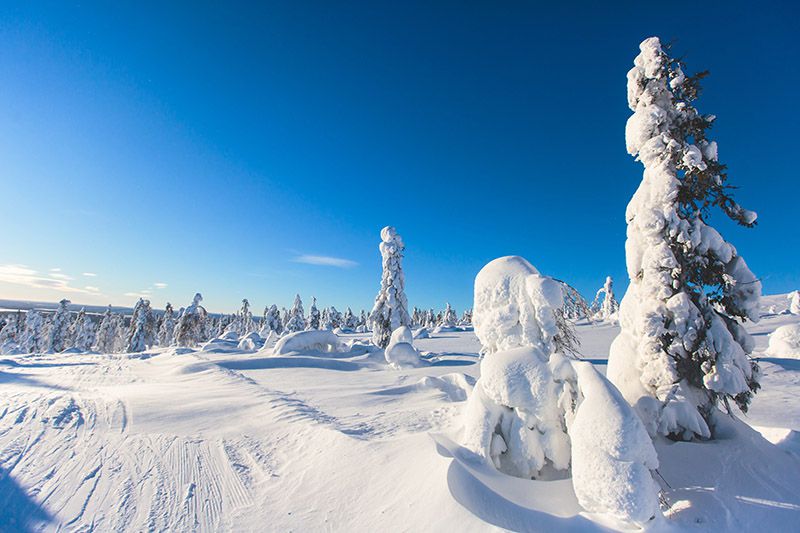 Educational Aims
The goal of EAACI Immunology Winter School is to share and discuss advanced and cutting-edge allergy and asthma related basic and clinical immunological research with 70 selected young scientists in a friendly scientific environment. In addition, there will opportunities to network, relax, and enjoy winter sports in the mountains around Trysil between the morning and afternoon sessions.
This meeting has high scientific standards and is aimed at young researchers who are active scientists in the fields of allergy, asthma and clinical immunology. Participation is by invitation only, on acceptance of your submitted abstract.

Expected Learning Outcomes
Participants will receive state of the art training on immunological mechanisms, in allergic and inflammatory responses. In addition, the interactive nature of the Winter School provides a platform for establishing new collaborations and networks. Thus, by attending this winter school, the participants will:

Learn more about novel topics in immunology with a focus on allergy and asthma
Gain knowledge of other immunology research areas in allergy performed by other young investigators/research groups within EAACI
Participants will be able to include the discussion of their work during the meeting to fine-tune/improve their own research projects
Form research networks with other researchers, increasing in this way their international contacts in the field
Be able to get in contact with experienced senior researchers
Scientific Programme







Target Audience

A total of 70 young investigators (PhD students and junior postdocs) active in the field of allergy, asthma, clinical immunology/immune deficiency with a focus on basic and/or clinical immunology. Participants will be selected on the basis of the quality of their submitted abstracts.

CME Accreditation:
An application will be made to the UEMS-EACCME® for CME accreditation of this meeting. Further information will be available at a later stage.
For more information regarding CME accreditation, please click here.

Abstract Submission
Rules for Abstract Submission

Abstract submission is now closed.

Only one abstract per applicant can be submitted.
Applicants should submit novel abstracts. No replication of previous Winter School abstracts (whole or in part) will be accepted.

Abstract Notification
You will be informed by email whether or not your abstract has been accepted by the end of October 2018 at latest.

If your abstract has been accepted, you must confirm your participation and online register before 1 December 2018. A registration link will be sent out with the abstract notification letters.

Please be aware that if you don't register by 1 December 2018, your place will be given to another participant.

Registration for EAACI Members

Registration is only available for successful abstract submitters. 70 accepted abstract submitters will be invited to register
Registration and accommodation will be covered by EAACI. Accommodation is provided at the Hotel Radisson Blue Resort in Trysil in a shared twin room (3 nights) with breakfast and dinner. This hotel will also be the meeting venue.
Travel costs have to be covered by the participant
A limited number of travel grants will be available and all participants will automatically be taken into consideration. A separate application is not required
Please note that your EAACI membership must be fully paid-up

Winter School Venue and Accommodation
The Winter School will take place at the Radisson Blue Resort Trysil.

How do you reach the Venue/Hotel?

By Car from Oslo (2.5 – 3 hours):

Take the E6 highway north to Rv. 3 North.
Take Rv. 25 East into the mountains to Trysil.
Follow signs for Elverum and then Trysil.
Once in Trysil, follow signs for the hotel. Note that there are two Radisson Blu Resorts in Trysil. Follow signs to Radisson Blu Resort Trysil
By Bus from Oslo Airport (3 hours):
Take the Trysil Ekspressen bus from the platform B18 directly outside the terminal building.
The bus stop for our hotel is at Velkomstsenteret, approximately 200 meters from the resort.
The shuttle from Oslo Airport will run only three times a day.
Shuttle Bus Timetable
By bus from Oslo Bussterminal in Oslo (3-3,5 hours):
Take the Trysil Ekspressen bus to Trysil city center
The bus stop for our hotel is at Velkomstsenteret, approximately 200 meters from the resort.
By Train from Oslo Central Station:
Take the train via Hamar to Elverum Station.
From Elverum, take the bus service Trysil Ekspressen to Trysil.
The bus stop for our hotel is at Velkomstsenteret, approximately 200 meters from the resort.

Travel Grants
A limited number of travel grants will be provided to EAACI Junior Members who are the presenting authors of an accepted abstract.All JM abstract presenters automatically qualify for a chance to receive an EAACI Travel Grant of EUR 250 each. The winners will be notified prior to the meeting (by end of November 2018), and reimbursements should be submitted after the meeting.

We are looking forward to seeing you in Trysil.

Organising Committee

Jürgen Schwarze
Section Basic & Clinical Immunology Chair

Eva Untersmayr
Section Basic & Clinical Immunology Secretary

Frode Lars Jahnsen
Local Organising Chair

COI of Organising Committee

Contact Details:
EAACI Headquarters
Hagenholzstrasse 111
3rd Floor
8050 Zurich
Switzerland
Tel: +41 44 205 55 33

For more information on the scientific programme please contact:


This email address is being protected from spambots. You need JavaScript enabled to view it.



For more information regarding logistics please contact:


This email address is being protected from spambots. You need JavaScript enabled to view it.



Please note: The purpose of the Immunology Winter School is to allow a maximum amount of time for interaction between participants and speakers. For this reason we do not encourage accompanying persons. Should you wish to bring an accompanying person, EAACI cannot organise extra accommodation. Only registered participants are invited to social events. If you wish to extend your stay at the hotel or arrive earlier we ask you to liaise with the hotel directly.
Last updated 15 November 2018