16th EAACI Immunology Winter School
"Basic Immunology Research in Allergy and Clinical Immunology"
25 - 28 January 2018, Saas-Fee, Switzerland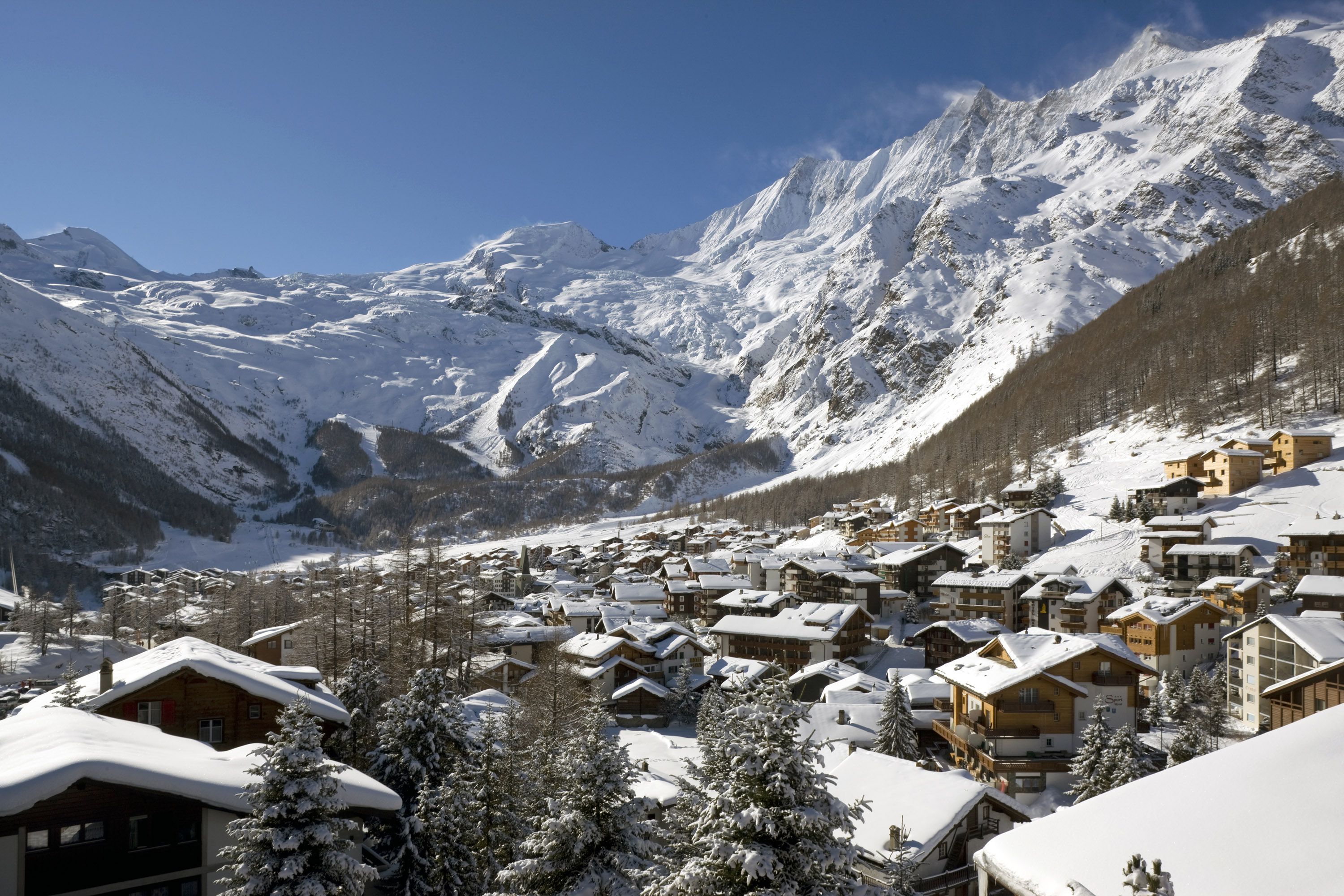 The 16
th
Immunology Winter School on Basic Immunology Research in Allergy and Clinical Immunology will take place from 25 to 28 January 2018, in Saas-Fee, Switzerland.
Set in the spectacular setting of the Saas-Fee, in Switzerland, the meeting will follow previous Winter School's structure, combining academic scientific discussions with winter sports.
Educational aims
The goal of this meeting is to cover advanced and up-to-date allergy and asthma related basic immunological concepts together with 70 selected young scientists in a friendly scientific environment. In addition, there will be free time for relaxation and to explore the alpine area between the morning and afternoon sessions.
This meeting has high scientific standards and is aimed at young researchers who are active in the fields of allergy and clinical immunology. Participation is by invitation only, on acceptance of your submitted abstract.
Expected outcome and potential impact on practice after this winter school
Participants will receive state of the art training on immunological mechanisms, which impact allergic and inflammatory responses. In addition, the interactive nature of the winter school provides a platform for establishing new collaborations and networks. So, attending this winter school, the participants will:
Learn about novel developments in immunology with a focus on allergy and asthma
Gain knowledge of other immunology research areas in allergy performed by other young investigators/research groups within EAACI
Present and discuss their work
Form research networks with other researchers
Young investigators will form new contacts with senior experienced researchers
Target audience
This meeting is intended for pre- and post-doctoral scientists and junior members of EAACI around the world, who are actively involved in basic immunology research in the field of allergy, asthma and clinical immunology.
CME Accreditation
The 16th EAACI Immunology Winter School, "Basic Immunology Research in Allergy and Clinical Immunology", Saas-Fee, Switzerland, 25/01/2018-28/01/2018 has been accredited by the European Accreditation Council for Continuing Medical Education (EACCME®) with
15 European CME credits
(ECMEC®s). Each medical specialist should claim only those hours of credit that he/she actually spent in the educational activity.
Scientific Programme
The well-established and interactive structure of the programme includes six keynote lectures, each of them followed by thematically grouped oral presentations by participants, selected according to their submitted abstracts. Furthermore, two poster sessions are planned.
Seventy participants will be selected based on the scientific quality of their submitted abstracts. These participants will be invited to register for the Winter School and to present their work either as an oral presentation or as a poster.
Keynote speakers at the Saas-Fee Winter School are:
Adrian Liston, Belgium
Mübeccel Akdis, Switzerland
Peter Ghazal, United Kingdom
Stephan Till, United Kingdom
Yvonne Huang, USA
Irene Heijink, The Netherlands
Topics covered:
Mechanisms of T Cell Homeostasis
Role of B Cells in Maintaining Tolerance
Immune-Metabolism Interactions
Immune Response to Allergen-Specific Immunotherapy
Microbiome-Host Interactions in the Lung
Epithelial cells in immunity-inflammation of asthma and COPD
Click below to access the scientific programme:

Registration for EAACI members
Registration is only available for successful abstract submitters. 70 accepted abstract submitters will be invited to register.
Registration and accommodation will be covered by EAACI. Accommodation is provided at the Hotel Allalin in Saas-Fee in a shared twin room (3 nights) with breakfast and dinner. This hotel will also be the meeting venue.
Travel costs have to be covered by the participant.
A limited number of travel grants will be available and all participants will automatically be taken into consideration. A separate application is not required.
Please note that your EAACI membership must be fully paid-up.
The registration fee for non-members is EUR 300.
Abstract Submission
Rules for Abstract Submission
Abstract submission will open on 15th August 2017 and close on 1st October 2017 at 24:00 CET.
Only one abstract per applicant can be submitted.
Applicants should submit novel abstracts. No replication of previous Winter School abstracts (whole or in part) will be accepted.
Abstract Notification
You will be informed by email whether or not your abstract has been accepted by the end of October 2017 latest.
If your abstract has been accepted, you must confirm your participation and online register before 1 December 2017. A registration link will be sent out with the abstract notification letters.
Be aware that if you don't register by 1 December 2017, your place will be given to another participant.
Please find
here
the abstratcs which will be presented during the Winter School 2018.
Accommodation
Hotel Allalin + Hotel Artemis
Lomattenstrasse 7 / Hanniggasse 1
3906 Saas-Fee
Tel: +41 27 958 10 00
E-mail:
info@allalin.ch
Organising CommitteeLiam O'Mahony
Local Organising Chair
Jürgen Schwarze
Section Basic & Clinical Immunology Chair
Eva Untersmayr
Section Basic & Clinical Immunology Secretary
For more information on scientific and logistical aspects, please contact:
EAACI Headquarters
Hagenholzstrasse 111
3rd Floor
8050 Zurich
Switzerland
Tel: +41 44 205 55 33
Scientific aspects:
education@eaaci.org
Logistical aspects:
events@eaaci.org
Potential Conflict of Interest Declaration
The European Academy of Allergy and Clinical Immunology (EAACI) takes pride in offering scientific educational events of the highest standard. In accordance with UEMS criteria EAACI dutifully request all committee and faculty members to declare any interests they may have which could influence, or might be perceived to influence their judgement or behaviour.
Please click on the following links to view the respective Conflict of Interest forms.
-
Committee
-
Faculty