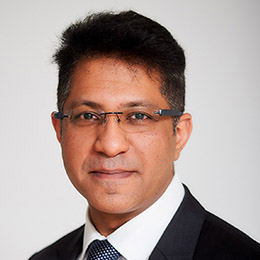 Greetings from Lisbon, see you in London!
On behalf of the Local Organising Committee, the British Society of Allergy and Clinical Immunology, it is with great pleasure to invite you to the EAACI Annual Congress 2020, which this year will be held in London, United Kingdom from 6 to 10 June.

Our world is everchanging, and with the advent of new technologies in medicine: omics, big data, mHealth and the development of artificial intelligence among others, this congress will provide a unique opportunity to foster and discuss these avenues in our field. The future includes tackling allergic diseases and asthma at their root, and these discoveries will be powerful tools to work towards prevention in our field.

London, an interconnected and dynamic city at the forefront of allergy and asthma research, is an ideal meeting point to bridge our international innovations and pursue prevention together.

Research and technological development have always been part of England's history. The United Kingdom has some of the most prestigious universities globally, and is a unique hub for science, constantly yielding ground-breaking research.

In addition, the buzzing UK capital offers endless opportunities: from its most iconic landmarks- the London Eye hosting the best view of the city, the majestic Westminster Abbey, the skyline in the bustling Canary Wharf, to the assortment of shows in the West End, its countless open-access museums, picturesque parks, and the River Thames.

The EAACI 2020 Congress will held at the London ExCel, an award-winning venue located at the heart of historic London. The Royal Victoria Dock was originally opened by Prince Albert in 1855 as a working dock, bringing international commerce directly to London. ExCeL boasts an amplitude of flexible, multi-purpose spaces ranging from fully equipped event halls and auditoriums to more intimate meeting and boardrooms.

London City Airport is the closest airport, only a 10-minute drive away from the venue. There are also two stations on the ExCeL campus which are both accessible by the Docklands Light Railway (DLR) and the underground (the Jubilee line). The venue is not only ideal for our upcoming Congress, but also hosts numerous restaurants, quality entertainment, the cable car "Emirates Air Line" and much more.

We look forward to welcoming you to London where we will push boundaries with forward thinking and novel approaches to preventing allergy and asthma worldwide.

Mohamed Shamji
EAACI Congress 2020 Chair
Helen Brough
EAACI Congress 2020 Co-chair
Liam O'Mahony
EAACI Congress 2020 Co-chair
Shuaib Nasser
EAACI Congress 2020 Co-chair