Master Class on Primary Immunodeficiencies
7 – 8 April 2017
Prague, The Czech Republic

Organisers: EAACI Primary Immunodeficiencies Interest Group


Programme
The main aim of Master Class for Primary Immunodeficiencies lies in a complex intensive course covering the many aspects of PID, mainly diagnosis and therapy. It also serves as an excellent opportunity to promote increasing awareness about primary immunodeficiencies. Furthermore the programme will go deeply into details in description of individual primary immunodeficiencies.

The Master Class will be held over two days and will include plenary style lectures, coupled with interactive case discussion sessions and practical parts.

Topics covered:

The immune system
PID, their diagnosis, treatment and management
Disorders of innate immunity
Severe combined immunodeficiency, diagnosis, newborn screening
Hyper IgE syndroms, STATs and immundeficiencies
Syndromes associated with immunodeficiencies
Cell signalling defects
Genetics, novel methods, next generation sequencing
Bone marrow transplantation
Thymus and immunoregulation
Diagnostic methods in primary immunodeficiencies, flow cytometry


Click below to access the scientific programme:




Target Audience
Whereas EAACI's Allergy Schools are tailored for more junior attendees, the Master Class requires a higher level of professional experience and offers an excellent platform for exchange of knowledge. However, age is not a criterion for exclusion.

The Master Class is intended for clinicians, researchers and lab specialists who want to learn more about primary immunodeficiencies and the link to allergic diseases.

CME Accreditation
The EAACI Master Class on Primary Immunodeficiencies has been granted 8 European CME credits (ECMEC) by the European Accreditation Council for Continuing Medical Education (EACCME).

Master Class on Primary Immunodeficiencies has been accredited by the European Accreditation Council for Continuing Medical Education (EACCME) to provide CME Credits for medical specialists. The EACCME is an institution of the European Union of Medical Specialists (UEMS), www.uems.net.

EACCME credits are recognised in Europe and by the American Medical Association towards the Physician's Recognition Award (PRA). In order to convert EACCME credit to AMA PRA category 1 credit, please contact the AMA office for more information. Furthermore, live educational activities, occurring outside of Canada, recognized by the UEMS-EACCME for ECMEC credits are deemed to be Accredited Group Learning Activities (Section 1) as defined by the Maintenance of Certification Program of The Royal College of Physicians and Surgeons of Canada.

A CME Certificate with the number of credits earned will be sent to all participants after the Master Class.

Submission of case reports
This Master Class will include two interactive sessions in which difficult cases submitted by attendees will be discussed. Case reports can now be submitted online until 15 March 2017. Case presentations can be presented with or without slides and will be discussed with faculty and attendees.





Master Class Venue
The venue of the Master Class will be:
Andel's Hotel Prague
Stroupeznickeho 21
15000 Prague, The Czech Republic
Website Click here
Tel.: +420 296 889 688.

Registration
The EAACI Master Class on Primary Immunodeficiencies has reached the maximum capacity and registration is now closed.
If you would like to be placed on the registration waiting list, please contact the registration team at events@eaaci.org.

Registration Fees
Early bird registration fees until 31 January 2017:
EAACI Member* / EAACI Junior Member EUR 500.00
Non-Member EUR 800.00

Registration fee after 31 January 2017:
EAACI Member* / EAACI Junior Member EUR 600.00
Non-Member EUR 900.00

*Only EAACI Members who have paid the full amount of their membership fee are entitled to this reduced fee. Please make sure to pay the EAACI membership before you register for this Master Class.

Registration for the Master Class includes:


Coffee breaks
Welcome reception on Friday
Lunch on Saturday


The registration fee does not include travel costs and accommodation.

We are looking forward to seeing you in Prague.



Anna Sediva
Master Class Chair
Carlo Agostini
Chair Primary Immunodeficiencies
Interest Group
Peter Schmid-Grendelmeier
Vice President Education and Specialty




Endorsed by the European Society for Immunodeficiencies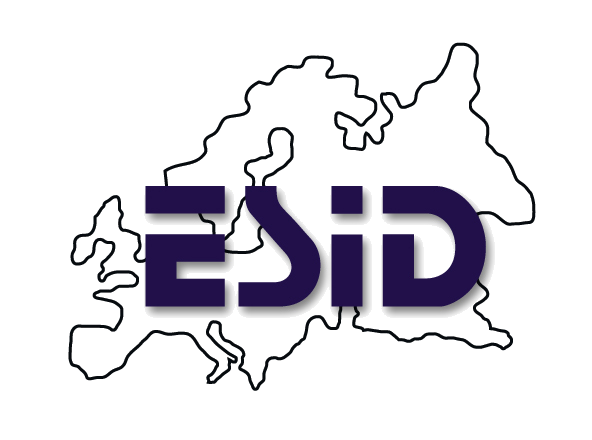 For more information please contact:
EAACI Headquarters
Hagenholzstrasse 111
3rd Floor
8050 Zurich
Switzerland
Tel: +41 44 205 55 333

Scientific enquiries: education@eaaci.org
Logistical enquiries: events@eaaci.org
Last updated 12 October 2018