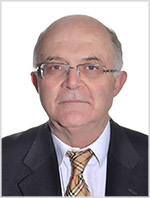 The 2017 Clemens von Pirquet Award for Clinical Research is awarded to Professor Miguel Blanca who has made an important contribution to the development of the specialty at both a national and international level. He is a specialist in allergy who trained at Malaga University Hospital University, and with a research stay at Middlesex University London. From 2000 to 2003 he was head of the allergy service, La Paz Hospital, and from 2003 to 2016 he was the head of the allergy department in the University Hospital of Malaga. From 2008 to 2016 Professor Blanca was coordinator of the National Network for the Study of Allergic Reactions to Drugs and Allergens (RIRAAF). He was also invited Professor at the University of Nancy (France).

Miguel Blanca was one of the first scientists to make an in-depth study of the immunological mechanisms involved in the adverse reactions to drugs, especially beta-lactams and non-steroidal anti-inflammatory drugs. He is the author or co-author of more than 350 peer-reviewed publications including original articles, reviews and position papers, and his contributions have helped give a better understanding of the pathophysiology of the hypersensitivity reactions to drugs. He has also made important contributions in the fields of hymenoptera venom allergy, rhinitis and food allergy.

Professor Blanca is a member of the EAACI Drug Allergy Interest Group (DAIG) and the European Network on Drug Allergy (ENDA), in which he has actively participated since their start. He was also a member of the American Academy of Allergy, Asthma and Immunology (AAAAI)'s Adverse Reactions to Drugs, Biologicals and Latex Committee and has actively participated in Global Allergy and Asthma European Network (GA2LEN) projects. During his carrier he has formed more than six research independent groups located in different centres of Spain. Currently, he is scientific adviser of the Allergy Service, Hospital Infanta Leonor, Madrid, Spain.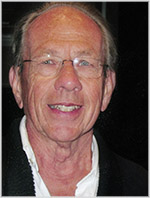 The 2017 Daniel Bovet Award for Treatment and Prevention is awarded to Professor Sten Dreborg. After finishing his specialisation in paediatrics at Uppsala Academic Hospital, Sten Dreborg served as head of the department of paediatrics, County Central Hospital, Boden, Sweden, from 1969-1979. During that time, he concentrated on organising paediatrics in the most northern county of Sweden, on neonatology, publishing the first Swedish CPAP publication, and on the Norrbottnian type of Gaucher's disease, bringing about the first enzyme replacement by transplantation, and developing carrier and prenatal diagnosis.

Between 1979 and 1989, he worked at Pharmacia Diagnostics as medical director, from 1985 scientific medical adviser, during which time he worked on allergen standardisation, freeze-dried extracts, immunotherapy, the Phazet needle and skin testing. In parallel, he worked at the Academic Hospital, Uppsala and later at the Linköping University Hospital, paediatric allergy department. In 1996 he was appointed professor of paediatric allergology at Voksentoppen National Paediatric Allergy and Asthma Institute, Oslo, Norway.

He was a founder member of the group (1966) which developed into the Section on Child and Adolescent Allergology of the Swedish Paediatric Society. In 1984 he was a founder member of the Working Group on Paediatric Allergology and Clinical Immunology (WGPACI), within the European Society for Paediatric Research (ESPR) and in 1988 of the European Society of Paediatric Allergy and Clinical Immunology (ESPACI). Together with Arne Høst, he was the founder of the Paediatrics Section of EAACI in 1996, being chairman and adjunct member of the Executive Committee from 1997 to 2001.

Presently, Professor Dreborg is affiliated to the Section on Child and Adolescent Allergology of Women's and Children's Health at Uppsala University. Furthermore, Sten Dreborg is presently a member of several editorial boards, among them JACI in Practice and the Annals of Allergy.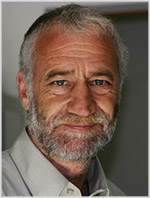 The 2017 Paul Ehrlich Award for Experimental Research is awarded to Professor Reto Crameri. After completing his bachelor's, master's and PhD degrees in 1981 at the Swiss Federal Institute of Technology (ETH) in Zürich, Reto Crameri moved to BiogenSA, Geneva, as senior scientist in molecular biology, where he stayed until 1986. Afterwards he worked at the Paul Scherrer Institute as principal investigator responsible for monitoring the natural radiation exposure of the Swiss population.

Since 1990 Reto Crameri has been head of the molecular allergology department at the Swiss Institute of Allergy and Asthma Research (SIAF) in Davos. His research interests have always been the development of novel molecular cloning systems based on phage surface display technologies, the production and structural characterisation of allergens, the development of novel vaccines and vaccination strategies aimed at curing allergic diseases, as well as studies on the basic mechanisms regulating IgE production.

Reto Crameri has been involved in the task forces and networks of several EU projects including GA2LEN. He is a founding member of the Academia Raetica and the Graubünden Graduate School, and has supervised dozens of PhD students. Author of over 200 scientific publications himself, he serves as deputy editor of Mycoses and is an associate editor of Allergy.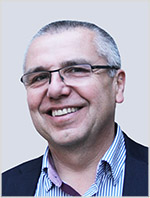 The 2017 Charles Blackey Award for Promotion of the Allergy Speciality is awarded to Professor Petr Panzner. He is professor and head of the department of immunology and allergology, faculty of medicine in Pilsen, Charles University in Prague. Petr Panzner is vice-president of the Czech Society of Allergology and Clinical Immunology, member of the managing board and a faculty member of the Czech Initiative for Asthma, and is editor-in-chief of Current Opinion in Allergy and Clinical Immunology - Czech and Slovak digest.

He was a member of the EAACI Executive Committee (2005-2007) and is currently a member of the EAACI National Allergy Society Committee. He is also a board member of the UEMS Allergology Section.

As vice-president of the UEMS Section and Board on Allergology he contributed significantly to the alignment of activities (blueprint, curriculum and quality criteria) between different allergy centres and countries. He also promoted activities meant to increase awareness of allergic diseases and allergology to national and international governmental bodies.

Petr Panzner has a longstanding track record in allergy and immunology research focused on allergen immunotherapy, molecular diagnosis and insect venom hypersensitivity. He is a strong advocate for the implementation of a full medical specialty of allergology and clinical immunology throughout Europe.
Last updated 24 May 2019