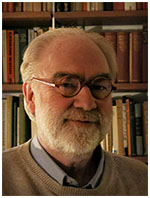 The 2016 Charles Blackley Award for Promotion of the Specialty is awarded to Professor Dr Jan de Monchy. Jan de Monchy has worked in the field of allergology for many years. He registered as an allergologist in 1980 and in 1993 was appointed Head of the Department and Professor of Allergology at the Academic Hospital Groningen. He has a heart for patient care, education and science, and has trained fellows in allergology and published more than 180 publications. But above all, he has always been a strong advocate for our specialty. As Chairman of the Netherlands Society of Allergology he fought for the specialty and the position of allergologists in the Netherlands. Later, he broadened his scope to the international field and, in 2007, became UEMS President for the Allergology Section and Board; in that position he served EAACI as adjunct member of the Executive Committee for 8 years until June 2015.

In 2013, with other members of the EAACI community, he published an important paper, "Allergology in Europe: The blueprint", in which he described the rationale for the medical specialty of allergology. He underlined the need for quality in allergy health care, the necessity of a rational distribution of care for allergic patients, and the importance of allergy centres which provide a platform for collaboration between allergologists and other specialists. Collaboration and a multi-disciplinary approach are key factors in this line of thinking. Professor de Monchy also considers the EAACI/UEMS Knowledge Examination to be an important tool for international harmonisation.

Jan de Monchy strongly advocates a full specialty for allergology in all European countries. Promotion of high quality and easily accessible patient care is the driving factor behind all his activities. It is no surprise that, even after completing a very full academic life at the University Medical Center of Groningen, he is still actively treating allergic patients.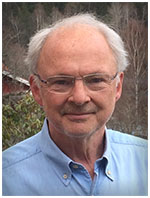 The 2016 Clemens von Pirquet Award for Clinical Research is awarded to Professor Magnus Wickman. Magnus Wickman has a long record of achievements in clinical research in the field of pediatric epidemiology, allergy and asthma research. He is a board certified pediatrician and pediatric allergologist with certified training in epidemiology at Karolinska Institutet, Stockholm, Sweden. He was one of the first scientists to study the natural history of allergic disorders, atopic dermatitis and asthma in childhood and adolescents in birth cohorts; he is well-known in the field. And is the author or co-author of more than 200 peer-reviewed publications. His work unites population-based medicine and epidemiology, clinical medicine (in particular food allergy), molecular allergology and genetics/epigenetics and brings together senior investigators and health professionals from multiple disciplines from a regional, national but also an international level. Magnus has stimulated numerous PhD students to write and finish their theses and to make them part of the scientific world. His strength is always to challenge old beliefs and to bring out the best in research projects.

From 1994 to 2014 he was the principal investigator (PI) of the Swedish population-based cohort (BAMSE), investigating the influence of environmental and other factors for the development of atopy and asthma; 4000 newborns were enrolled and Magnus was the driving force following the cohort until early adulthood. The project was part of the European consortia and Ga2len network of excellence.

Magnus Wickman has been President of the Swedish Association of Allergology and was a board member of the EAACI Pediatrics Section and member of the ExCom of the two European consortia, Ga2len and MeDALL. He has served as senior adviser to the World Health Organization and the Swedish government. He is currently engaged in clinical work at Sachs' Children's Hospital and in research at the Karolinska Institutet in Stockholm. His special scientific interest over the last few years has been the development of IgE during early and later childhood and its impact on the development of food allergy and anaphylaxis. Magnus Wickman has continuously served us in the field of allergy and we are proud to present this year`s Clemens von Pirquet Award to him.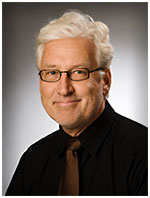 The 2016 Daniel Bovet Award for improving treatment and prevention of allergic diseases is awarded to Professor Erkka Valovirta. Erkka Valovirta, MD, PhD, is a pediatric allergist who has dedicated his life and career in Turku, Finland, to work with children suffering from allergic diseases. Alongside his clinical work, he has also been affiliated with the University of Turku as a lecturer and was made Professor honoris causa in 2010.

Erkka Valovirta's PhD thesis was on dog allergen immunotherapy and, ever since, he has been involved with numerous clinical trials, dealing particularly with immunotherapy. He is largely known for his work advocating the treatment of allergies in Europe, which he champions with great passion. As an example of this, Erkka was President of the European Federation of Allergy and Airways Diseases Patients Associations from 1997 to 2003: this also demonstrates his passion for practical treatment and prevention of allergic diseases, taking into account the concerns and preferences of the patient/child and the family, to a degree which is exceptional, even for a pediatrician.

Professor Valovirta is well-known for his work in allergology societies including EAACI and WAO, and he has been a crucial member of several Interest Groups and Task Forces dealing with immunotherapy or anaphylaxis. For the last eight years, Erkka has dedicated a large part of his time and efforts to practical field work as part of the Finnish Allergy Programme (2008–2018). He seems to never get tired or frustrated with the heavy work of implementing new guidelines, motivating and encouraging people to work toward better care in allergic diseases. And everyone who knows Erkka knows the big, warm smile on his face, despite any challenges!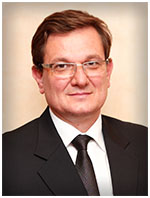 The 2016 Paul Ehrlich Award for Improving Experimental Research is awarded to Professor Dr Cezmi Akdis, MD. Cezmi Akdis is the Director of the Swiss Institute of Allergy and Asthma Research (SIAF), Davos, and Professor in the Zurich University Medical Faculty, as well as being one of the Directors of the Christine Kühne Center for Allergy Research and Education (CK-CARE) in Davos.

He is an Honorary Professor at the Capital Medical University, Beijing Institute of Otolaryngologology, China, and at Bezmialem University, Istanbul, and is also a Senate Member of the Swiss Academy of Medical Sciences, and a member of the New York Academy of Sciences and of the Collegium Internationale Allergologicum.

Cezmi Akdis was President of EAACI (2011–2013), Vice-President Congresses (2007–2011), SPC Coordinator (2005–2007) and Chair of the Immunology Section (2003–2005), He is the immediate Past Chair of iCAALL, and one of the founders and Executive Committee member of GA2LEN, as well as being the founder and organiser of the World Immune Regulation Meetings, which have taken place annually in Davos since 2006.

Professor Akdis is the Co-Editor-in-Chief of the Journal of Allergy and Clinical Immunology (JACI) and a member of the editorial boards for a number of other highly reputed medical journals. He is the co-editor of three Global Atlases: of Allergy, Asthma, and of Allergic Rhinitis and Chronic Rhinosinusitis.

He has been honoured with several international awards and distinctions, including the Ferdinand Wortman Prize (1996), Swiss Society Immunology Award (1996 and 1998), Pharmacia Allergy Research Foundation (1997), Hoechst Marion Roussel Award (1998), Professor Hans Storck Award (1998), Dr Karl Heyer-Preis (1998), Sedat Simavi Medicine Award (1998), Allergopharma Award (2001), European Allergy Research 'Gold Medal' (2004), TUBITAK Exclusive Award (2007), the BUSIAD Award (2012), World Allergy Organisation Award (2013), American Academy of Allergy Asthma and Immunology (AAAAI) Elliott Middleton Memorial Lecture (2014), European Federation of Immunology Societies World Immunology Day Lecture (2014), as well as honours given by the Uzbekistan Academy of Sciences (2015) and Capital University of Beijing (2015).

Cezmi Akdis is a highly respected authority worldwide and has a long track record in allergy and immunology research, as proven by more than 450 papers to his name. His research has focused on immune tolerance mechanisms in humans, developing novel vaccines and treatment modalities, regulation and the role of tissue cells, the epithelial barrier in asthma and allergies, and disease endotypes. Throughout his career he has performed vaccine, human immunology, lung and skin research to find solutions for allergies and asthma, and has trained several generations of researchers, now well-known and respected scientists in their own right. His life-long belief in the greatness of science and in mentoring inspires great confidence and evokes the excellence we all desire.
Last updated 24 May 2019