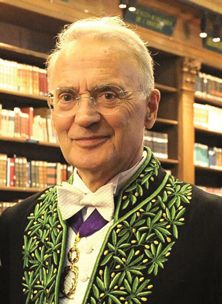 The 2013 Charles Blackley Award for improving the Promotion of the Specialty is awarded to Professor François-Bernard Michel. From 1972 to 2000 François-Bernard Michel, professor of pulmonology, established and led a strong department dedicated to respiratory diseases, particularly for asthma and allergies, at the University Hospital of Montpellier, France. He has developed a school of clinicians and researchers of reference, recognised around the world. He organised the Congress of Paris in 1992 and become President of EAACI in the same year until 1995. Passionate about art and literature, he has published several books devoted to testimonies and analyses of artists vis-a-vis their disease such as Marcel Proust, Paul Valéry, Raymond Queneau and Van Gogh… alongside some other novels and poems. In 1998, he became a regular member of the French Academy of Medicine which he has chaired since 2013. In March 2000 Professor François-Bernard Michel was elected to the French Academy of the Fine Art, which he chaired in 2006 and 2012.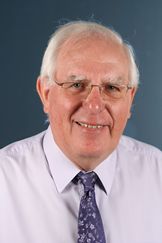 The 2013 Clemens von Pirquet Award for improving Clinical Research is awarded to Professor Martin K. Church. Martin K. Church has made substantial contributions to the understanding of allergic disease of the skin, nose and eye. He developed a rat model of anaphylactic bronchoconstriction that was widely used to test drugs for anti-allergic reactions and pioneered techniques for isolating and purifying mast cells from human tissues. He has extrapolated his work into a clinical environment by collaborating with clinicians. Prof. Church has developed dermal microdialysis and scanning laser Doppler imaging of the skin and is Professor of Immunopharmacology at the Charité Universitätsmedizin, Berlin, working on mechanisms and pharmacological treatments of urticaria and Emeritus Professor of Experimental Immunopharmacology at the University of Southampton, UK.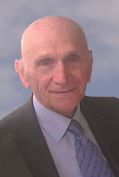 The 2013 Daniel Bovet Award for improving Treatment and Prevention is awarded to Professor Claude Molina. Claude Molina was born in Algeria in 1924 and was appointed Medical Doctor of Alger Hospitals in 1952, and head of the Pulmonology Dept. in 1961. Gaining a professorship in Pulmono-Phtisiology as early as 1958, he was transferred after the independence of the country in 1962 to Clermont Ferrand where he was to stay for 30 years. Claude Molina is "the precipitins man". With Jack Pepys, his work and research made of him the leading European expert in the field of Hypersensitivity Pneumonitis and also addressed the issue of inflammation in Asthma. His passion for Education and Prevention led him being elected as President of the French Committee against Tuberculosis and Respiratory diseases in 1988. After having organised the EAACI Congress in Clermont Ferrand in 1981, he actively presided over the institution from 1983 to 1986. Under his presidency the number of members doubled and the working groups improved strongly with the creation of post graduate courses and the Audio Visual & Editorial Sub Committee which he chaired until 1995. As Emeritus Professor, he retired in 1992. Just as active as before, he developed with Franz Marrache the Bibliography Updates in Allergology, still published monthly on the Academy website.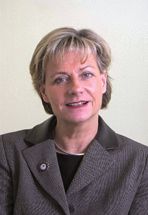 The 2013 Paul Ehrlich Award for improving Experimental Research is awarded to Prof. Monique Capron. Monique Capron, Professor at Institute Pasteur and Professor of Immunology at the Faculty of Pharmacy in Lille, France, has achieved many outstanding contributions in the field of allergy and parasitology. Her scientific carrier has focused on the interface between these research area's leading to a better understanding of the function of IgE and IgA, as well as their receptors on inflammatory cells, most notably eosinophils. Prof. Monique Capron also demonstrated that eosinophils have immunomodulatory functions via the release of several cytokines. She has authored over 300 scientific publications and been awarded numerous prestigious distinctions during her career. Prof Capron is a member of several learned societies.
Last updated 24 May 2019